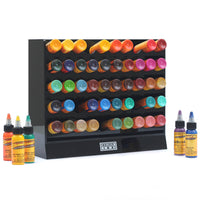 Lightening the look of your shop
Whether you are a tattoo artist, beautician, or business owner, you know that one thing remains constant: Organization is key.
We focus on creating multifunctional products capable of holding a variety of ink bottles from diverse brands.
Specifically geared towards tattoo shops, beauty salons, spas, and more; Holder Ink offers you today its innovative line of products.
Product Gallery
OUR TRAVEL SOLUTIONS FOR YOUR TATTOO INK SET
Are you tired of the mess of your inks when traveling?
Holder Ink Products offers you the best alternatives to solve it!
After collecting years of feedback from users, Holder Ink Products upgraded its collection with style and function optimizations.
We created a custom protective travel solution that allows you to pack your essential kit of tattoo inks. Keep your items organized and safe during your trip.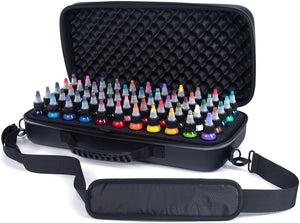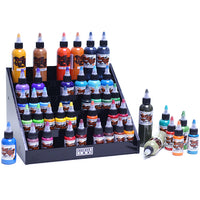 Many brands, many sizes
The tiered rows design of Holder Ink® allows you to take full advantage of your workstation space while giving you a comfortable and mess-free selection of your bottles when you are working. Fits tattoo ink bottles from 1oz to 4oz. It serves as an excellent accessory for tattoo conventions.
SHOP NOW